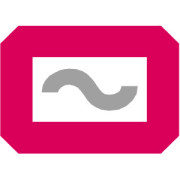 MESUTRONIC Gerätebau GmbH hosted the networking format "Visiting Technology Leaders". This was held for the seventh time by ARBERLAND REGio GmbH. The focus was on the use of AI in modern mechanical engineering.
During the factory tour on the premises of MESUTRONIC, the participants examined the latest innovations in production technology, software and hardware development, as well as in company processes. The 50 or so interested participants were representatives of local business, politics and science. The presentation segment was opened by the District Administrator of Regen, Rita Röhrl. Christian Boxleitner, Managing Director of MESUTRONIC, then gave an insight into the current and future use of artificial intelligence in the corporate environment.
The event continued with presentations on the topic of AI, including the keynote speech "Machine Learning in Mechanical Engineering" by the renowned Prof. Dr. Patrick Glauner, Professor of Artificial Intelligence at the TH Deggendorf. The series of lectures was concluded with closing remarks by the head of district development, Ms. Judith Weinberger-Singh.