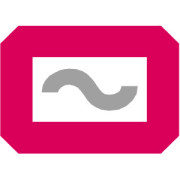 The Indus Holding AG from Bergisch Gladbach acquires a majority share of the detection system specialist located in Kirchberg im Wald, Germany.
Investment company Indus is specialized in company succession in SME's and long term and sustainable enterprise development. The operative management will stay unchanged for the foreseeable future. As daughter company, also the Mesutronic France SAS becomes part of the Indus Holding AG.
In over 25 years of company history, the Mesutronic Gerätebau GmbH lived through different stages of growth. The operative business started in 1993 with a staff of 5. Today more than 40.000 systems have been sold to over 50 countries, while the company grew to over 210 employees.
To secure further development in the future, the company owners, mostly still working actively in management, have decided to settle the matter of succession early on. "We had time to decide on a really fitting partner" says Karl-Heinz Dürrmeier (60), CEO and managing partner of Mesutronic.
Die Indus AG is an expert for succession in medium sized enterprises and so called "Hidden Champions". Dr.-Ing. Johannes Schmidt (58), chairman of the Indus AG gives a clear statement on this topic: "As the leading specialist in the field of sustainable investment in the German-speaking SME sector, we acquire mostly owner-managed companies and assist them in setting a long-term trajectory for their entrepreneurial development." The group currently holds shares in 45 companies of various industries, amongst others in engineering, life science and automotive technology.
"With Indus at our side we are well positioned for the future. In addition to our own resources, we can now tap in the entrepreneurial know-how and the support of a company family with more than 10.000 employees. With this backup we can now focus on boosting our future development projects." explains Karl-Heinz Dürrmeier further.
The operative management staff will remain unchanged for the next years to come. Also, in terms of customer or supplier relations there are no changes to be expected.