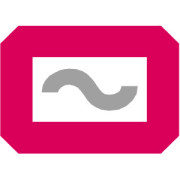 On 1 January, 2022, the previous managing director and co-founder of the foreign body detection specialist from Lower Bavaria, Karl-Heinz Dürrmeier (63), was replaced by Christian Boxleitner (47). Dürrmeier leaves the company in excellent shape after 28 years at the helm and will retire on 31 May, 2022 following a transitional phase in an advisory capacity.
As his designated successor, Christian Boxleitner has already been in charge of Marketing and Sales for over a year. After previously working as a development engineer at MESUTRONIC, he held managerial positions at various internationally operative companies. These jobs were accompanied by an MBA study course in "Digital Corporate Governance".
One of the new CEO's core goals is to make greater use of digitisation tools for the already begun path of uncompromising customer orientation in the areas of communication, solutions and service.
"The mechanical engineering industry must learn from the major players in the B2C sector. It must understand its customers and their needs and put them first. In the course of digitisation, a positive customer experience will become a central differentiating element in the competition for customers and projects through easier comparability in a transparent knowledge society. "One recognisable trend is product individualisation. Here I clearly see the strengths of medium-sized mechanical engineering companies and, above all, of MESUTRONIC – series quality at batch size 1," says Boxleitner.
MESUTRONIC Gerätebau GmbH is one of the world's leading developers and manufacturers of innovative foreign body detection systems. The company has installed over 40,000 inspection devices (metal detectors, metal separators and X-ray machines) worldwide. 230 employees, of whom 27 are trainees, are employed at the Kirchberg im Wald site. Since 2019, MESUTRONIC Gerätebau GmbH has been majority-owned by the stock market listed INDUS Holding AG from Bergisch Gladbach.