Manager: Christian Boxleitner
230 employees
40 representations worldwide in more than 50 countries

Products: Metal detectors, metal separators, X-Ray inspection systems, belt conveyors, reject gates and network solutions for customers worldwide in the food, pharma, plastics, textile, wood and mining industry.
Member of

40
representations worldwide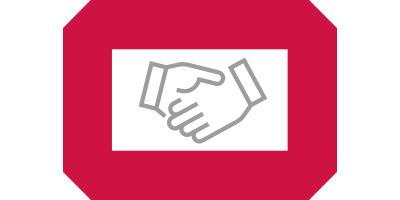 We are very mindful of our role as a responsible member of society and of our responsibility to customers, business partners, and employees. We take these responsibilities very seriously. We are therefore committed to the principles of conduct that such an awareness compels us to embrace. These principles form the basis for our entrepreneurial activities and social conduct.
Our group – INDUS Holding AG
INDUS is the leading specialist in the field of sustainable investment and growth within the German speaking SME sector. We acquire mainly owner-managed companies and assist in their corporate growth through long-term alignment. Our portfolio companies are characterized by their strong position in specific niche markets. As a growth-oriented financial investor we ensure that they are able to retain their particular strength: their identity as medium-sized companies.